Newsletter November 2017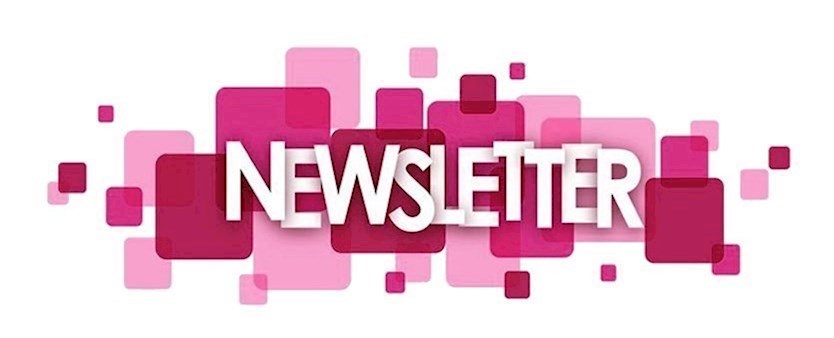 Wednesday, November 1, 2017 at 9:00 AM
Newsletter November 2017
Already time for another newsletter, this year has gone very quick. This newsletter is a resume of 2017. It will also give you details about your child's Christmas party.
Resume of 2017
In May / June the toddlers and preschool children had 2 separate trips to the farm, the preschool children went to Ash End Farm and the toddlers went to Sapcote Farm, both days were very enjoyable. Thank you to the parents that also went. It really does help us when parents help out on the trip days. Without the parents helping it would not be possible for us all to go so it is very much appreciated.
In April we held a parents evening which gave you a chance to come into nursery on an evening and discuss your child's development with your child's key person, we really hope that you found this beneficial.
In July the 'school leavers' come back to nursery on a Friday evening for a disco – which was a very big success. 22 children left us to go to 'big school.' We hope that they are all getting on very well at 'big school'.
The babies then had a fun afternoon with the ball pool, shredded paper, music and a party tea.
We had an open day in July which was very successful, thank you to all the parents that came along to this we really do enjoy seeing your children have so much fun.
September saw Tempest Photography come to take some beautiful pictures of your children; we hope that you all were happy with your pictures.
Children in need was a success! From the cake selling and your donations for dressing up, we raised £100.00!!! The children had great fun wearing pyjamas Thursday and wearing spots on Friday. On the Wednesday we did jeans for genes day, this was to support their charity as we have a little boy attend our nursery that has Angelman syndrome we also raised £100.00 for this, thank you to all the parents that bought a donation in.
In 2017 we have all had so much fun caring for your children and offering them as many learning opportunities as possible, we are sure that your children have had lots of fun.
Christmas Parties
The babies are having their Christmas party here at nursery Friday 16th December 1.30-3.30pm. We hope will be able to join us for lots of fun, party tea and a visit from Santa.
The toddlers are having their Christmas party here at nursery on Thursday 7th December 2-4pm. We hope will be able to join us for lots of fun, party tea and a visit from Santa.
The preschool children are having their party at the George Ward Centre on Thursday 14th December 3-5pm. We hope can join us. BJ the entertainer is coming along to entertain the children again, then they will then have a party tea, party games and a visit from Santa.
If your child attends nursery on a Thursday and they are going to the Christmas party we will walk the children down to the George Ward Centre but they will need collecting from the George ward Centre at 5pm not from nursery on this occasion.
Christmas Closure
Nursery will close on Friday 22nd December at 5.30pm. Nursery will then re-open on Tuesday 2nd January 2018.
Changing the fees for next year has definitely proven difficult. I have attached a fee structure of the new fees for next year so you can see what they have been raised to but you will also be receiving a letter this week that explains what your fees have gone up to. I have done this as to raise you all to our new fees would be a big jump so I have worked everyone out individually so you still get a raise but not as much as the new fee structure. That letter will be with you this week.
This year has been difficult as the 30 hours funding was bought in, I really did not know what kind of impact that was going to have on us. I knew that margins were going to be tight but I did not quite realise how tight.
I have to stress to any parents that bring your children for funding sessions whether it is 2 year FEEE, 3 year 15 hour FEEE or 3 year 30 hour FEEE the funding that we receive from the government per hour does not cover our hourly cost this is why we have to charge a top up.
It has always been named food but it is now going to be called Additional Extras. This means the government cover the care for your children but anything extra is not covered, this is things such as resources that are used, extra staff to take the children out, Active Bean Club, ME sports, baby wipes, hand wash, food and drink and so on. If you have any questions about this please do not hesitate to ask me.
Staffing
Just to keep you up to date with all rooms within the nursery.
Kayleigh and Leah are in the baby room.
Sam, Chloe and Hollie are in the toddler room.
Claire and Charlie are in the pre preschool.
Amy and Hannah are in the preschool room.
Sarah supports the rooms that need the support this varies day to day.
As you all know all staff work with all of the children.
Claire B is no longer working here, she has started working at a nursery that is closer to home. Hollie has started working here Hollie has worked in a nursery previous to here she was also here as a student so we know Hollie very well, she is settling really well and the children have taken very well to Hollie.
We also have a lady called Hannah starting next week, Hannah is starting because we are so busy, and Hannah has experience of working in a nursery and a school previous to here. I think Hannah will get on absolutely fine.
Edyta is in the kitchen, she loves cooking the food for all of your children; she also spends quite a lot of time with the children as she enjoys being with them.
Nat still comes in at the end of the day to clean ready for the next day.
Other faces that you may see in nursery are Nicola, Estelle, Deb, Becky S and Stef. They come in to cover days that we are busy, we have these people in so the children have familiar faces with them at all times as this is very important for your children, this works much better than using agency staff.
Courses
All staff are kept up to date with relevant training which includes first aid, safeguarding and any training relevant to our nursery and to benefit your children.
Sam is in her final year of Early Years Degree.
Tapestry
As you are all aware we have gone over to Tapestry which is an online learning journey for your child. Everyone should have received the Tapestry link to activate your account, lots of parents have done this but there is still many parents that have not please can you make sure you activate your account and if you have not received the link please do let me know.
We are only just beginning to use this so we are still learning exactly how it works, we really do hope you enjoy being able to see what your child participates in during nursery time.
Free Early Education Entitlement (FEEE)
As you are all aware I have written in many newsletters and spoken to many parents but I need to ensure that that your child is attending the hours that you have agreed as the authorities come and check that your children are coming in for the correct hours. It is very important that you do not drop them off late or collect them early on a regular basis.
Can you also please continue to inform us of your child's absence, for any reason, and then the relevant form can be signed to acknowledge this for the authorities.
Funding re starts on Monday 8th January 2018.
Very important Reminder
If your child is due to start school in September 2018 please ensure you apply by the date of 15th January 2018. Website to apply is www.leics.gov.uk/admissions or contact 0116 3056684.
Requests and reminders
Please notify us of any changed of telephone/mobile/contact numbers/work addresses etc. This means we can keep our records up to date. This is very important as there has been times when a child has become poorly at nursery and we have really struggled to contact parent when we need to.
Please phone nursery if you are unsure whether your child is well enough to come into nursery, 'bugs' can be passed on very quickly e.g. diarrhoea and sickness. If your child has Diarrhoea or sickness we need you to keep them off for 48 hours after the last time they shown signs of any of the symptoms.
Coughs and colds are ok providing your child is not too under the weather to be here, sometimes they are much better off at home for them extra snuggles.
Please can you ensure that you send your child in relevant clothing depending on the weather as they do still go outdoors as it is a requirement of The Early Years Foundation Stage.
It would be great if you could ensure that your children come in with hats and gloves as it is beginning to get cold outdoors.
We will be arranging a parents evening to take place April time, this will give you a chance to come and look at your child's learning journey and talk to your child's key person.
We will be arranging a parents evening to take place April time, this will give you a chance to come and look at your child's learning journey and talk to your child's key person.
Please ensure that you are collecting your children on time nursery hours are 8-1, 1-5.30 and 8-5.30, this means your child needs to be collected by 5.30pm. 7.30am start and 6.00pm finish is a pre bookable service that we offer.
Work being done to the nursery
From now until January there is going to be some work happening at nursery, what used to be the old toddler room (the room next to the downstairs kitchen) is being re furbished, the upstairs kitchen is being re furbished to make a bigger baby room and the drive is having work done on it to allow more space. We will keep you updated.
Thank you!
A HUGE thank you for your continued support and involvement in our nursery.
Thank you for helping us to raise money for children in need and jeans for genes.
Thank you for placing orders with Tempest Photography.
A HUGE thank you to those that helped out on our trips.
A massive thank you to all of your children we would not have as much fun without you all.
Lastly a MASSIVE thank you to all of the girls!!! They have worked so hard this year and have shown so much dedication to ALL of your children and a BIG thank you for all of the support that they have given to me it really does means a lot.
Wishing you all a good Christmas / holiday break and we look forward to seeing you all in January 2018.
Victoria and the girls.